Documentation
Use this documentation to dive deeper into the Kern AI platform. It is segmented by our products bricks, refinery, gates and workflow. If you have any questions, please don't hesitate to contact our team.
The cockpit
When you sign in to the managed platform, you will see a cockpit welcoming you. In this cockpit, you can navigate between our different products, and find guides to implement use cases. Further, the cockpit provides you with recent video content you might find interesting around data-centric natural language processing.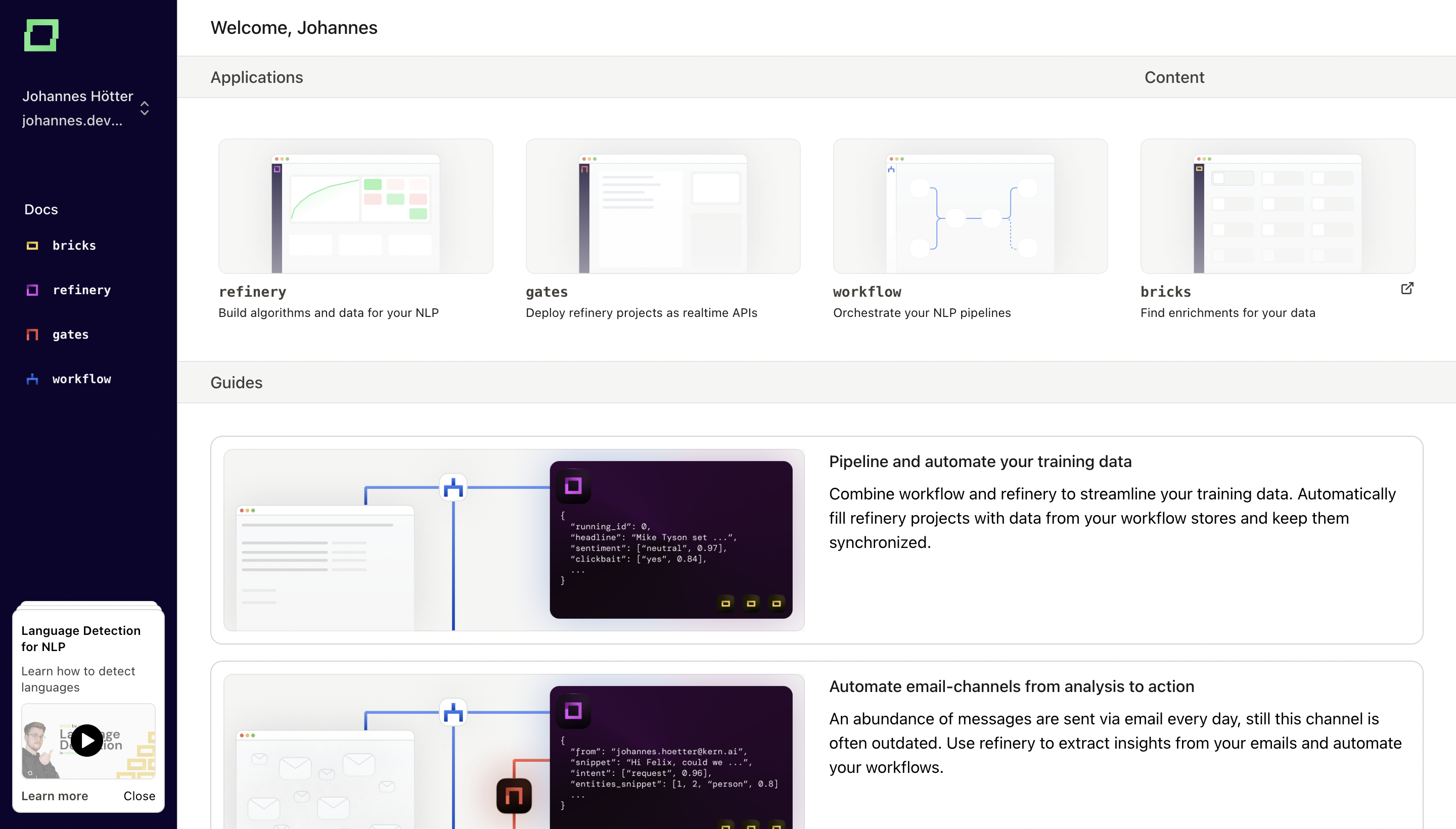 We're onboarding both companies and individuals on the platform. If you're interested to sign up, please look into our pricing.