Managed version
Even though refinery offers a free open-source version, there are tons of reasons to consider the managed version. Just to name a few:
multi-user labeling with inter-annotator agreement
extensive role system
crowd-labeling functionality
no setup hassle
priority / dedicated support
For pricing information, please visit the pricing page.
If you want to test out the managed version of refinery, we offer a 14-day free trial - no payment information required! Visit our app plattform and sign up (see Fig. 1).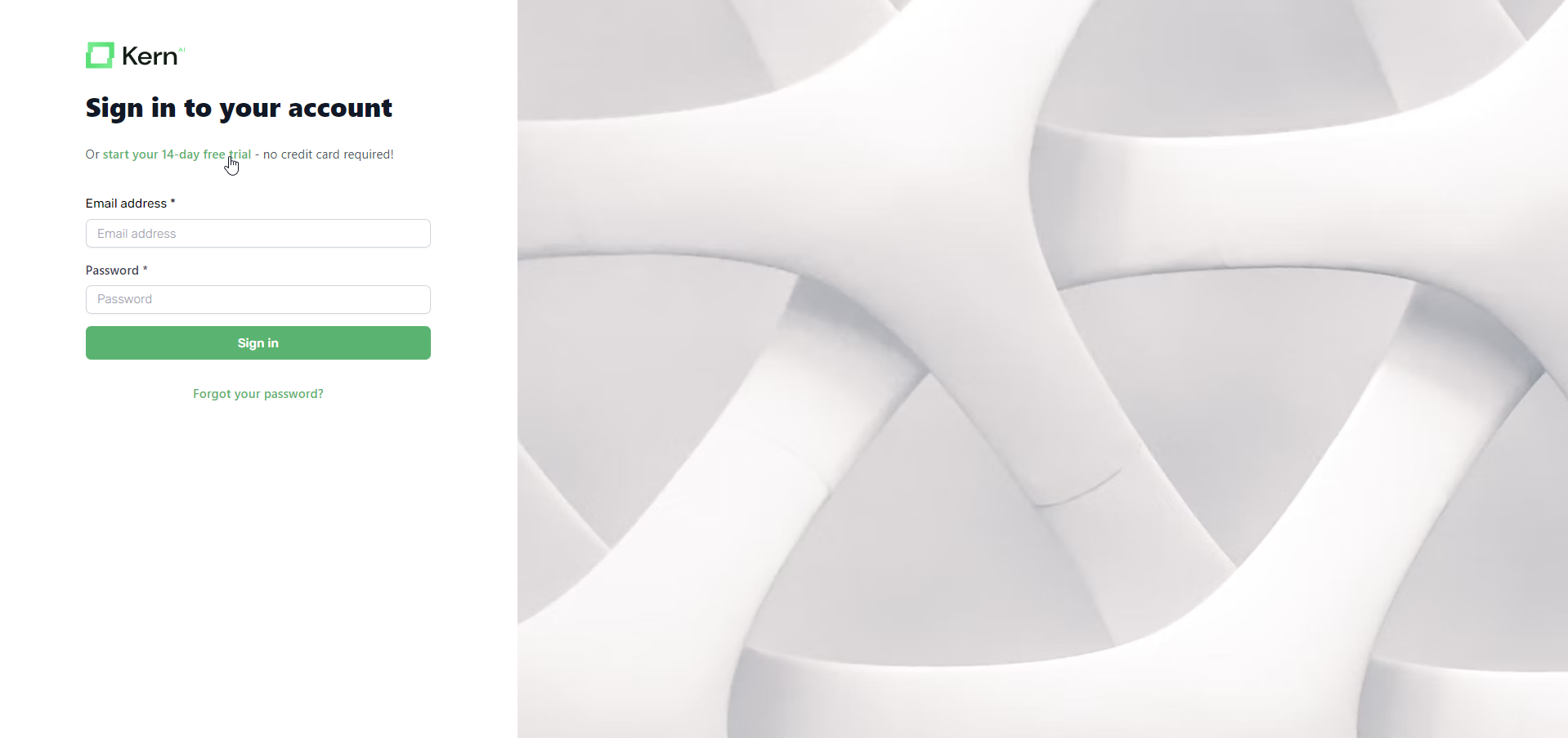 After signing up, you will see a screen saying that you've been added to the waitlist (see Fig. 2). This is because we will manually check signups and will notify you when your 14-day trial starts. This will usually not take very long and is much faster if you were in contact with us previously.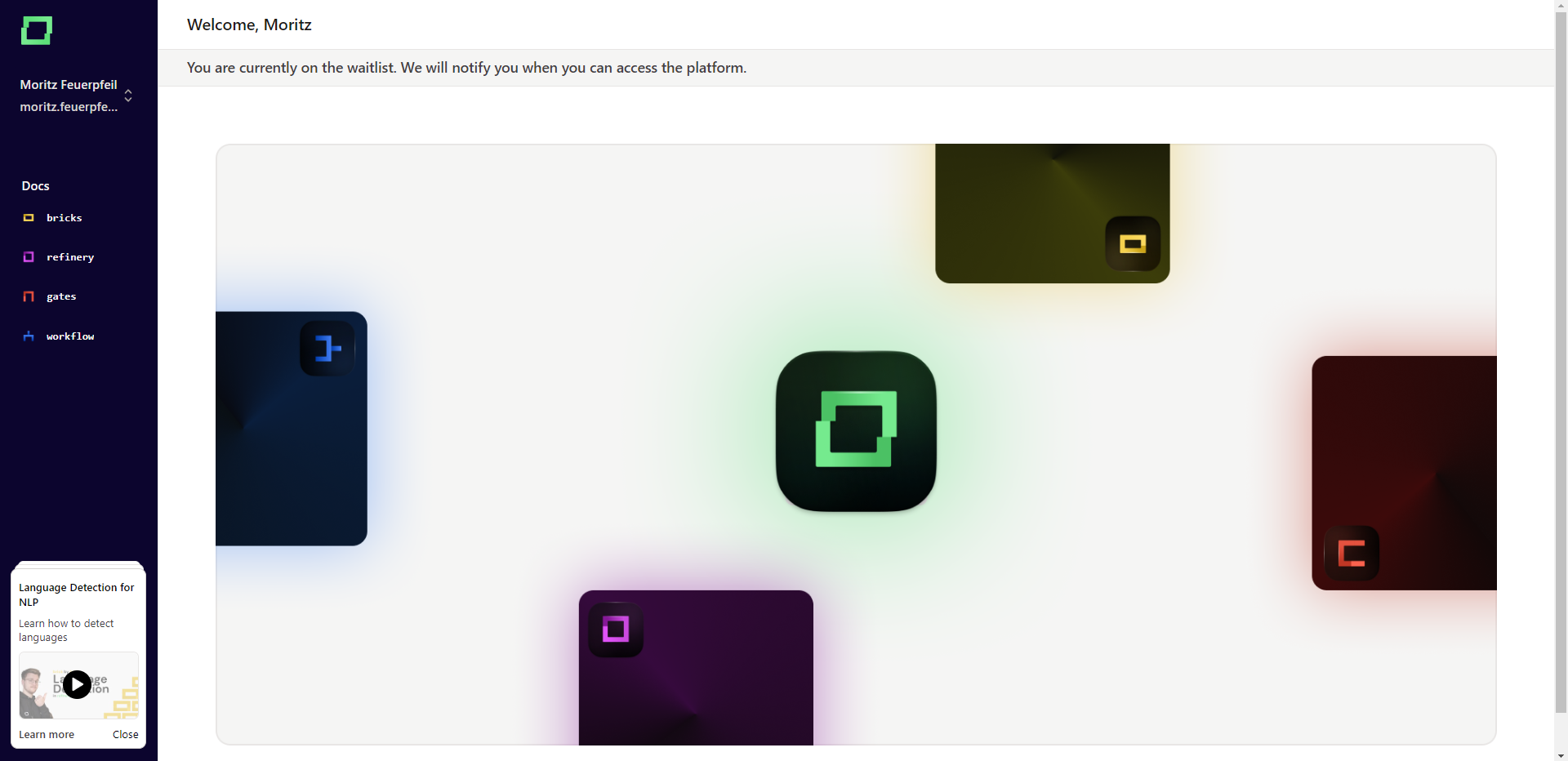 Once you were granted access, you will see a dashboard overview of all available applications of Kern AI (see Fig. 3). Here, you can click on refinery in the application selection. If this is your first time, we recommend starting with the quickstart.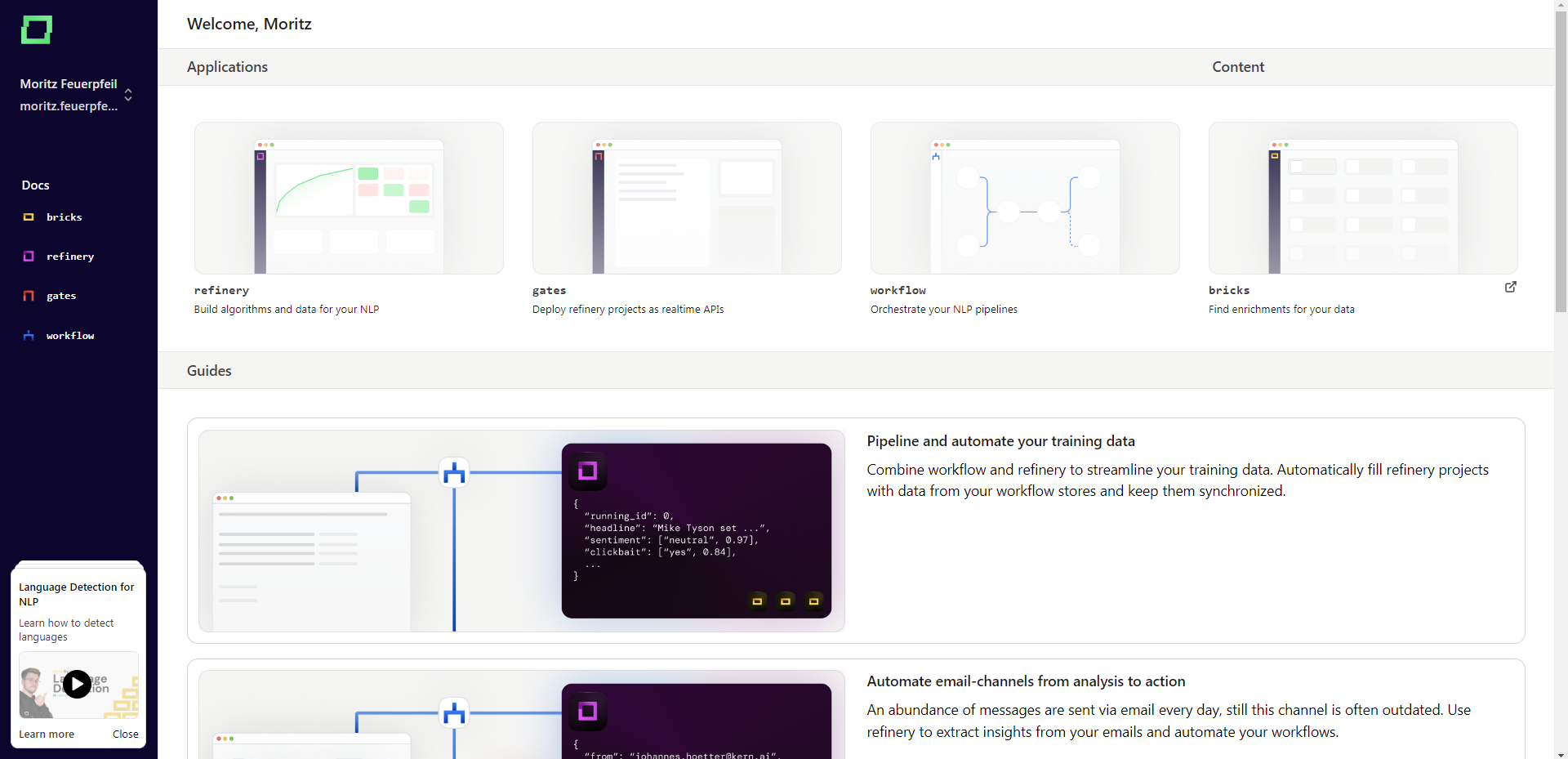 If you want to register multiple users to test out the multi-user support, please contact us.